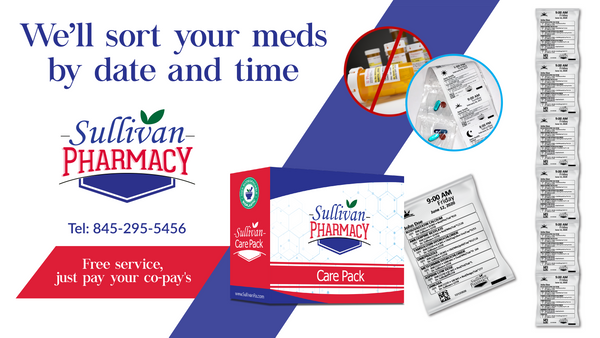 Sullivan Care Pack
We'll sort your meds by date and time to make your life simpler. Contact us today to learn more.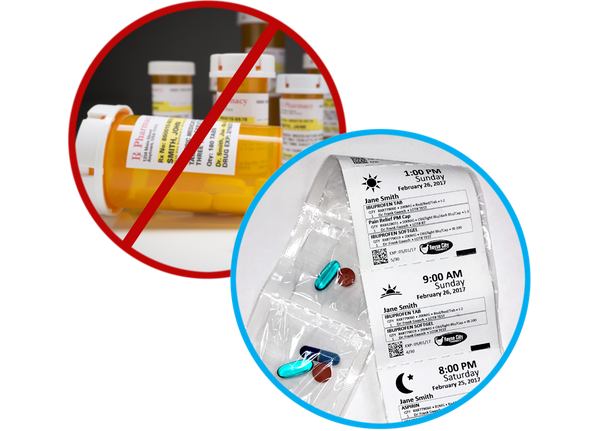 Make Life Simple
We work with your doctors to automatically manage your refills
Meds sorted for you by dose and time
Pickup in-store or we'll deliver to you
Tear off just what you need, when you need it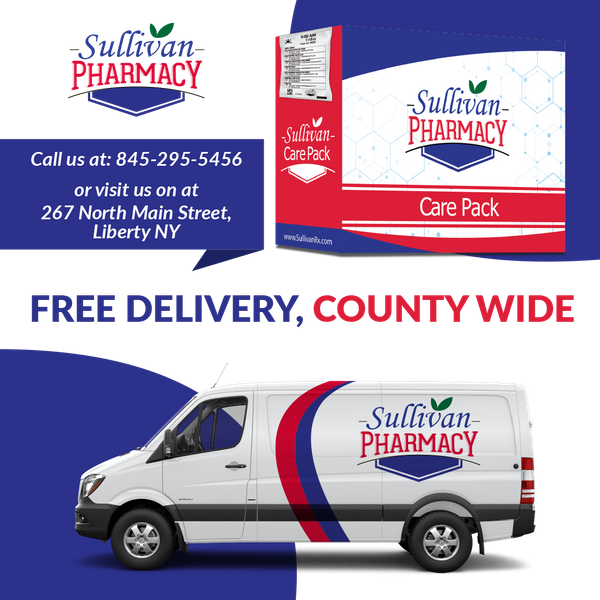 Free Delivery
Our pharmacy is proud to offer delivery service for your convenience.
Pricing:
Free delivery within Sullivan County available upon request.
Talk to a member of the pharmacy team about delivery of your medications.
Get To Know Us
As your neighbors, we live, work and play in the same community as you and your family. We proudly support our local charities, and are heavily committed to the overall healthcare of Sullivan County.
Specialized Services:
Immunizations
Medication Synchronization
Multi-Dose Packaging

Reminders
Set reminders to take your medications.

Refill On-The-Go
Refill your medications 24/7 without logging in.

User Profiles
Safely store and manage your list of prescriptions.

Delivery Options
Request a refill and delivery with a single click.
Sign Up For Our Newsletter
Stay up to speed with our latest promotions, special deals, and announcements by signing up for our free e-newsletter.